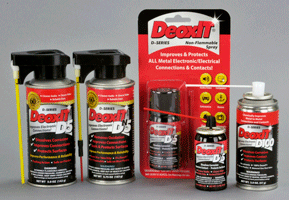 DeoxIT Cleans, protects, lubricates, and improves conductivity
Reduces intermittent connections, arcing, and RFI as well as wear and abrasion
Safe for use on all metal connectors and contacts and will not harm plastics
Available at Amazon and CAIG Laboratories.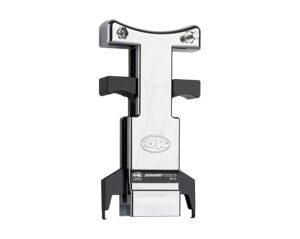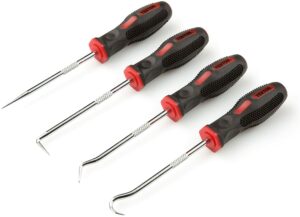 O-Ring Pick Set Includes: 1-pc. Full Hook, 1-pc. 45-degree, 1-pc. 90-degree, 1-pc. Straight Pick
Available on Amazon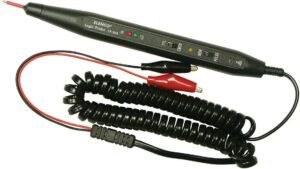 Elenco Electronics LP-560 Logic Probe provides convenient and precise measurement of Logic circuits.
Displays Logic levels (high or low), pulses and Voltage transients down to 25 nanoseconds. Tests all Logic families (ttl, lsi, CMOS, ect)
Avalable on Amazon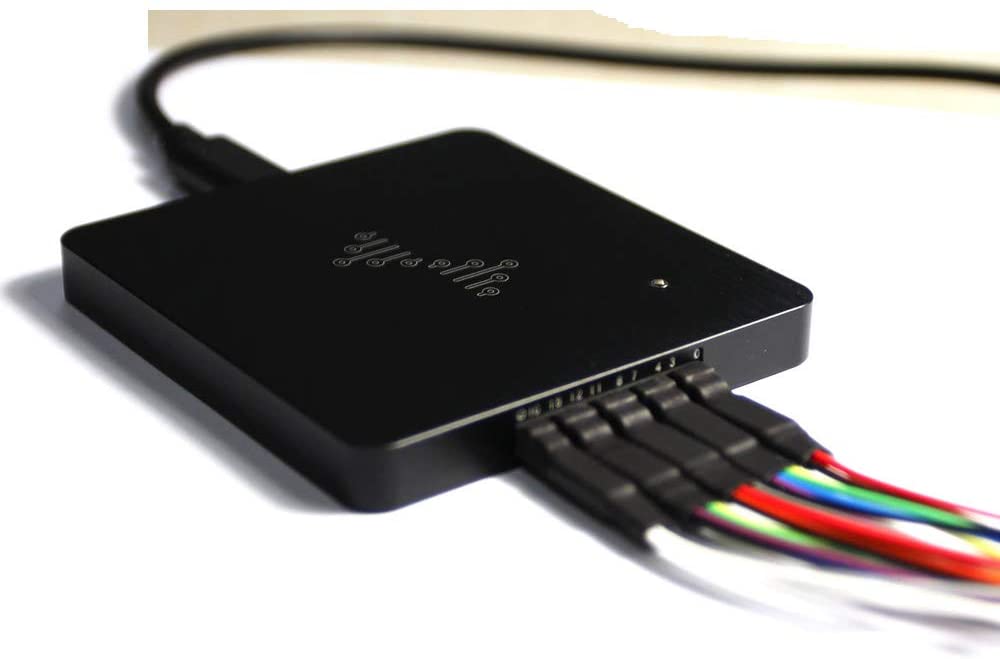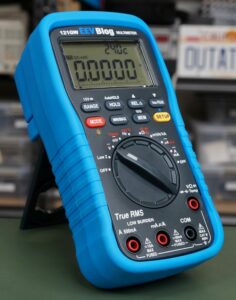 EEVBlog 121GW Multimeter:
A unique, feature packed Multimeter which has been developed with electronics designers and hobbyists in mind.
This multimeter represents two years of collaboration between EEVblog and UEI.
Available at EEVBlog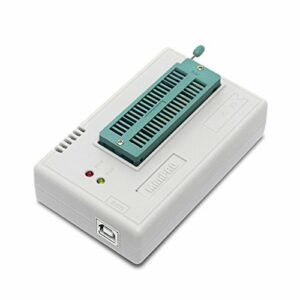 TL866II Plus Chip Tester and EPROM programmer:
Automatically identify the operating system to install and run under WIN 2000/WIN XP/WIN 2003/WIN 2008/WIN VISTA/WIN7.
40PIN universal pin: Don't need to move or turn around the chip when programming.
Available on Amazon and AliExpress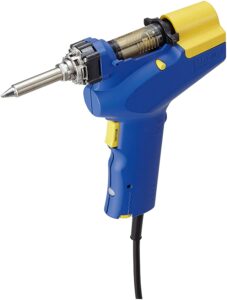 Hakko FR301 Desoldering Iron offers an easy-to-use adjustable temperature control built into the handle.
Easy-to-clean solder recovery chamber minimizes maintenance and reduces waste. Fast release tool for the quick-change nozzle system.
Available on Amazon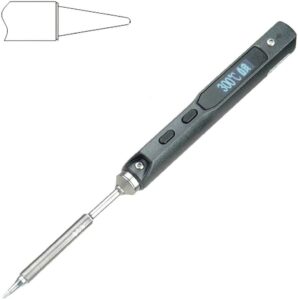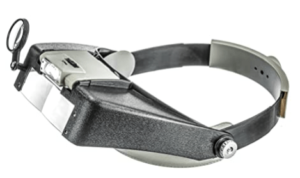 Head Worn Magnifying Goggles / Dual Lens Flip-In Head Magnifier
Removable LED light
3 multi-coated acrylic lenses
Two stereo lenses allow you to maintain depth perception
Additional 4.5x loupe for inspecting extra detailed work
Available on Amazon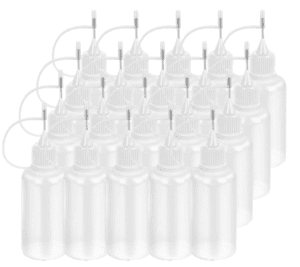 Little squeezy bottles
Precision Tip Applicator Bottle
Empty Applicator Glue Bottle for Small Gluing Projects
Paper Quilling DIY Craft
Acrylic Painting
30ml /1 Ounce
Available on Amazon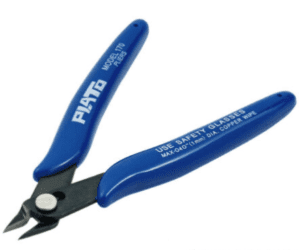 Plato (Clone) Side Cutters
High-quality steel precision forging
Small, light, easy to operate, comfortable to use
Particularly suitable for cutting wire, electronic feet, trimming plastic parts, cut small metal wire.
Available on Ebay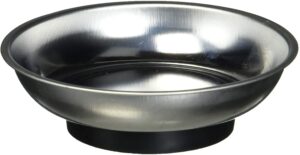 Magnetic Screw Holder
4-1/4″ Stainless steel perfect for holding small parts, hardware and fasteners in place
Rubber covered magnetic base prevents scratching
Sticks to any ferrous metal surface – it even works upside down!
Available at Amazon and Harbor Freight
RetroTink 2X Upconverter:
The RetroTINK-2X returns in it's Pro form! Everything that was great about the original is back plus new improvements and features:
Inputs: Component, S-video, Composite (shared with the green jack)
Output: Digital Video
Available at RetroTINK